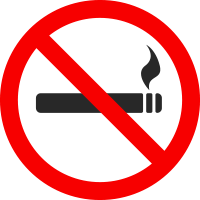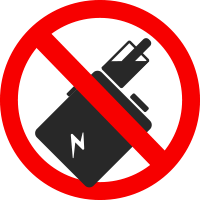 We are a Smoke-Free & E-Cig/Vapor-Free Campus
WE ARE NOT OPEN TO THE PUBLIC
WE ARE OPEN FOR NON-PROFIT FUNDRAISERS, CAR ACTIVITIES, AND EDUCATIONAL TOURS FOR SCHOOL-AGE CHILDREN
CLICK ON "EVENTS" TO SEE OUR UPCOMING SCHEDULE
American Muscle Car Museum in Melbourne, Florida
Welcome to the American Muscle Car Museum website.
Located in Melbourne, Florida, this new 123,000 square foot complex houses the collection of Mark Pieloch. Mark has been a car enthusiast for over 40 years and has amassed over 400+ cars that range from classic 1950s to 1970's American muscle cars, to modern "sophisticated" muscle like a 2022 Ford GT.
The 501(c)3 museum, located on 42 acres in Melbourne, includes 90,000 sqft of vehicle display area, an 18,000 sqft showroom, and an adjacent 15,000 sqft maintenance and restoration facility for the collection. The private museum is located at 3500 Sarno Road. It is not open to the public but is open to host numerous non-profit fundraisers, car activities, and educational tours for assisted living communities and school-age children.
The collection itself, in addition to the cars, has vintage balloon tire bicycles, auto-related neon signs, antique gas pumps, jukeboxes, pedal cars, vintage soda coolers, motorcycles, and more.
The main features of the collection are:
- More than 50 Indianapolis 500 Pace Cars & Trucks
- More than 50 Shelby's
- Over 50 Porsches including Nine Porsche-Diesel Tractors
- 29 Yenkos, at least one car for every make and model ever built, which makes it the most extensive Yenko car collection in the world
- Over 80 First Place National show winners
Within the car collection, there are 160+ cars with less than 100 original miles, 40+ cars with between 100 to 999 original miles and 30+ cars with between 1,000 to 9,999 original miles. As you stroll through the Museum you will literally see the "Who's Who" of American Muscle cars.
---
Mustangs
Galaxies
Shelbys
Ford GTs
Cobras
Cougars
Cyclones
Camaros
Corvettes
Chevelles
Novas
GTOs
Firebirds
Trans Ams
Hurst
Olds
Cutlass
Cudas
Chargers
Challengers
Superbirds
Daytonas
Vipers
and so many more!