Evans Waterless Coolant provides museum-quality preservation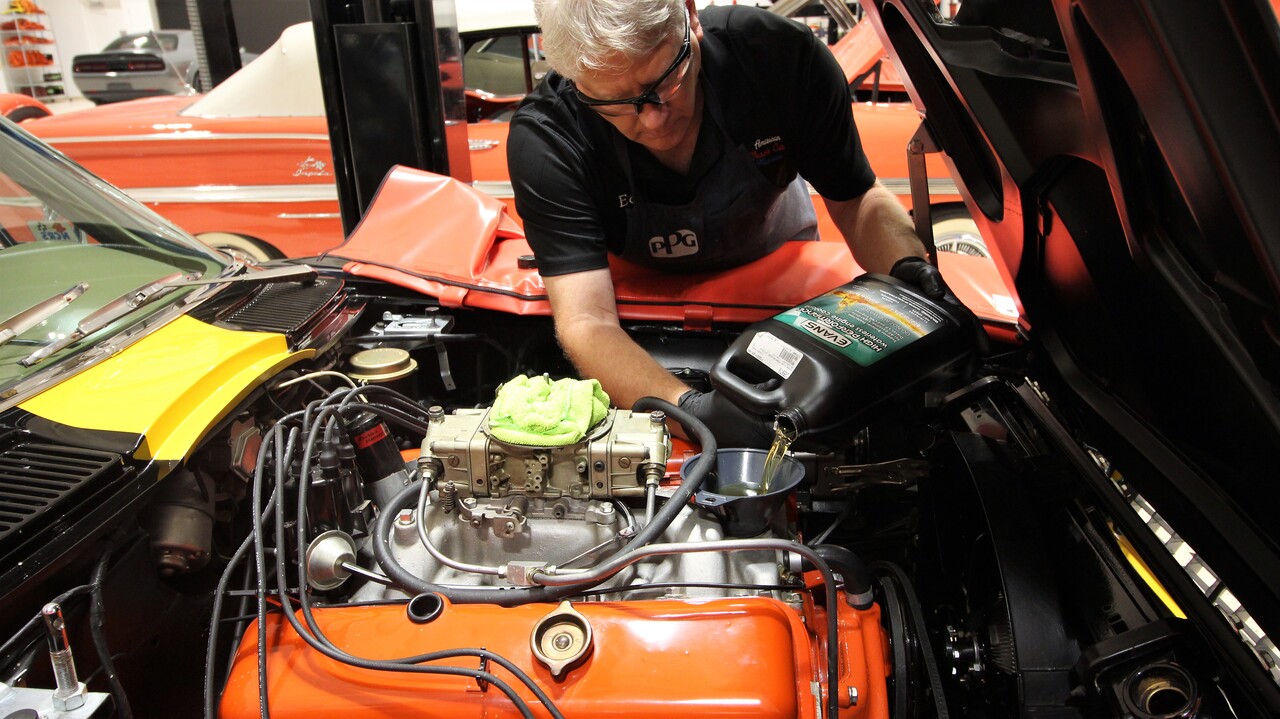 Traditional antifreezes contain water, the root of corrosion, erosion and electrolysis in your engine. Plus, water's low boiling point also leads to overheating. Thanks to a proprietary water-free formulation. Evans Waterless Engine Coolant prevents these age old issues. Installing Evans means you no longer have to worry about irreparable damage being done to your vechicle's original parts and components.
We've partnered with Evans Museum Program to better preserve our collection. The benefits have been clear as we have had zero issues in the cars containing waterless coolant.
We firmly believe and are committed to the use of Evans Coolant for the preservation of the collection. We first looked into it when we had an issue radiator deteriorating in a vechicle with less than 300 original miles on it. It had the original factory coolant that had ben in the car 17 plus years! We had looked into various ways to correct this through contacting various other museum's and The American Museum of Speed located in Lincoln, NE . Jarrid Roulet put us in contact with Mike Tourville at Evans Coolant. The staff at Evans Coolant worked with us in great detail and tech support is solid and good to work with. We are now in the process of doing an Evans Coolant conversion on all the cars, currently 281 cars in the collection. We are starting with our oldest cars first that have "green antifreeze" and progressing until they are all completed.