2020 AACA Celebration of Cars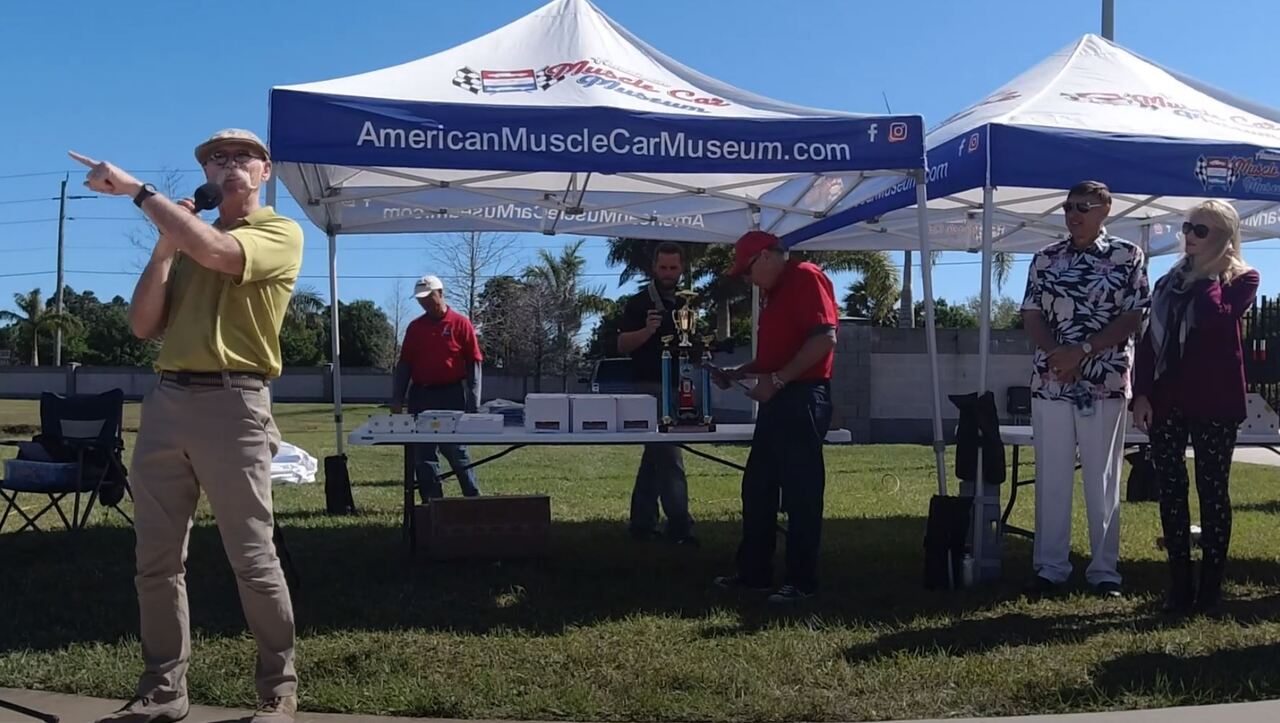 On February 29th, the AACA Cape Canaveral Region held its annual Celebration of Cars here at the American Muscle Car Museum. This was easily our most attended car show we have had, and possibly ever in Brevard County. With over 500 registered cars, plus over 325 inside the museum, it was plenty for guests to see.
This year's featured cars were the Fabulous Fifties. Something different than other car shows was that the entire museum was open for $20. Money raised through these ticket sales went to benefit the Pieloch Pet Adoption Center in Lincoln, Nebraska. The AACA Cape Canaveral Region also raised $3,000 for the South Brevard Sharing Center, so the show made a significant charitable impact.
Our special guest this year was Dennis Gage of My Classic Car. He selected an Oldsmobile 442 as his winner of the show and was on hand for everyone to talk and interact with. Dennis is the host and creator of My Classic Car, now in its 24th season! He was also here for filming on Friday, and an upcoming episode will feature the museum on April 18th. We loved having him by and look forward to him returning in the future.