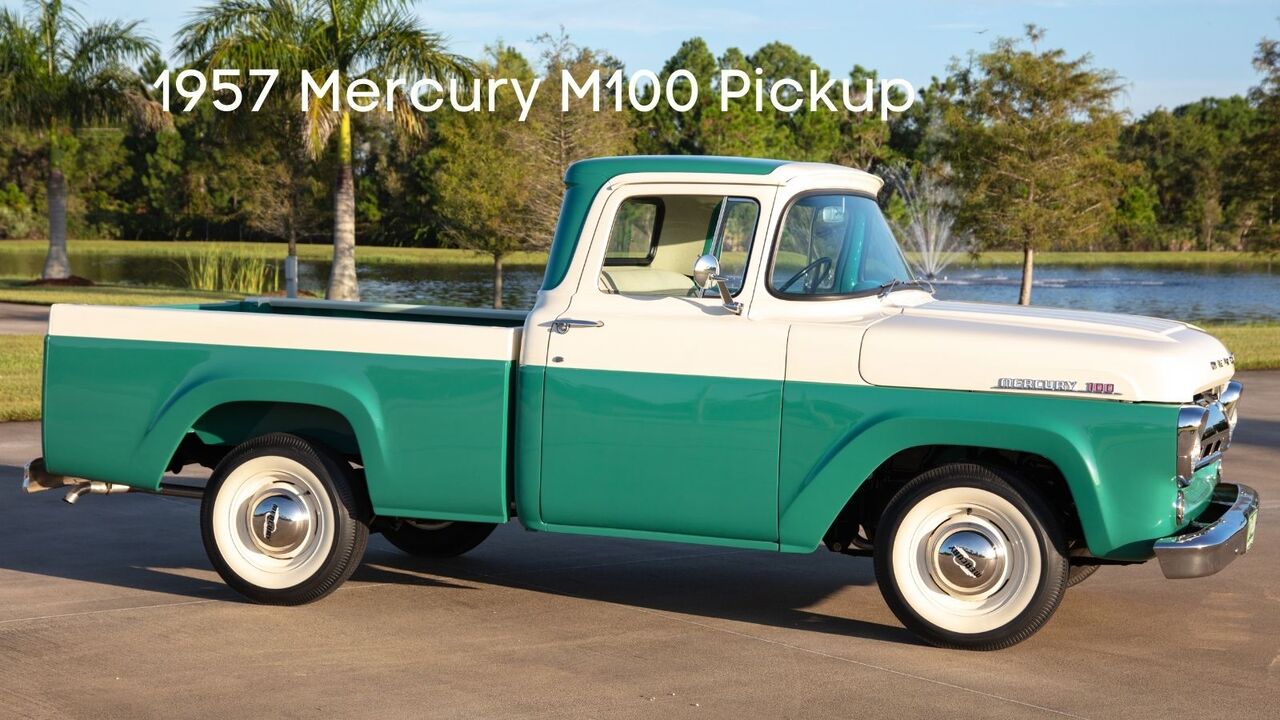 No video to show at this time. Please check back soon!
Video Description
Out of the museum collection comes this 1957 Mercury M100 pick up truck. Sold only in Canada, it was the American equivalent to the Ford F100. Starting in 1946, Ford of Canada separated Ford and Lincoln/Mercury divisions into separate sales networks. The M100 would only be sold until 1968, and some including this one have made their way across the border.
Our M100 is finished in Cumberland Green and Colonial White and has been put through a comprehensive nut-and-bolt rotisserie restoration. The truck is powered by a 223 cubic-inch/139 HP straight-six engine with a three-speed manual transmission. While spartan by today's standards, this M100 was well optioned with two-tone paint, twin outside mirrors, tinted windows, chrome bumpers, and whitewall tires. Despite being sold in Canada, even the heater was an option.