1959 Ford Galaxie Skyliner Retractable Convertible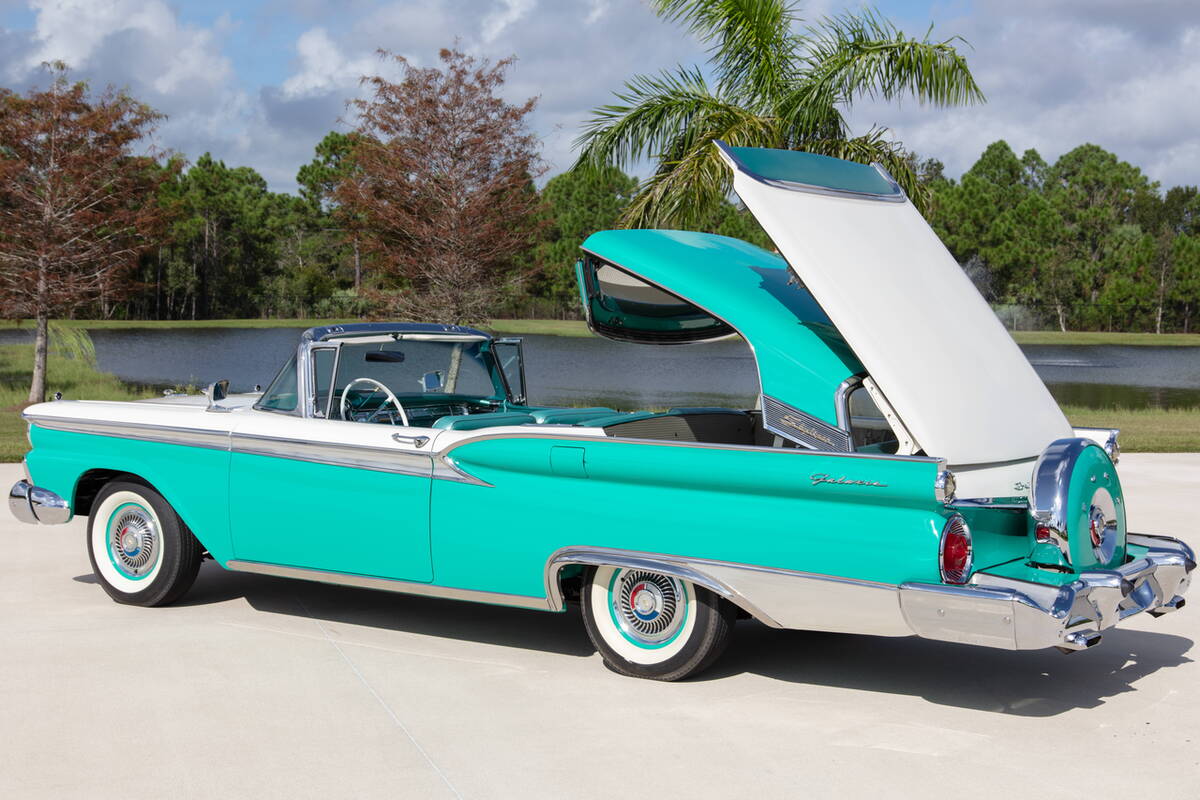 No video to show at this time. Please check back soon!
Video Description
Out of the Museum collection, we have the 1959 Ford Skyliner Retractable Hard Top Convertible. For three years, from 1957 to 1959, Ford produced this unique convertible with a steel top that folded into the trunk. Nearly 25,000 of these were built during this span, and are a highly desirable American classic.
AMCM's owner Mark Pieloch covers the history of Retractable hardtops along with our particular Indian Turquoise and White car. If you are interested in this car, you have a chance to purchase this exact car at no reserve at the upcoming Barrett-Jackson collector car auction in Palm Beach on April 9th. For more information, check out Barrett-Jackson.com