1984 Pontiac Fiero Indy Pace Car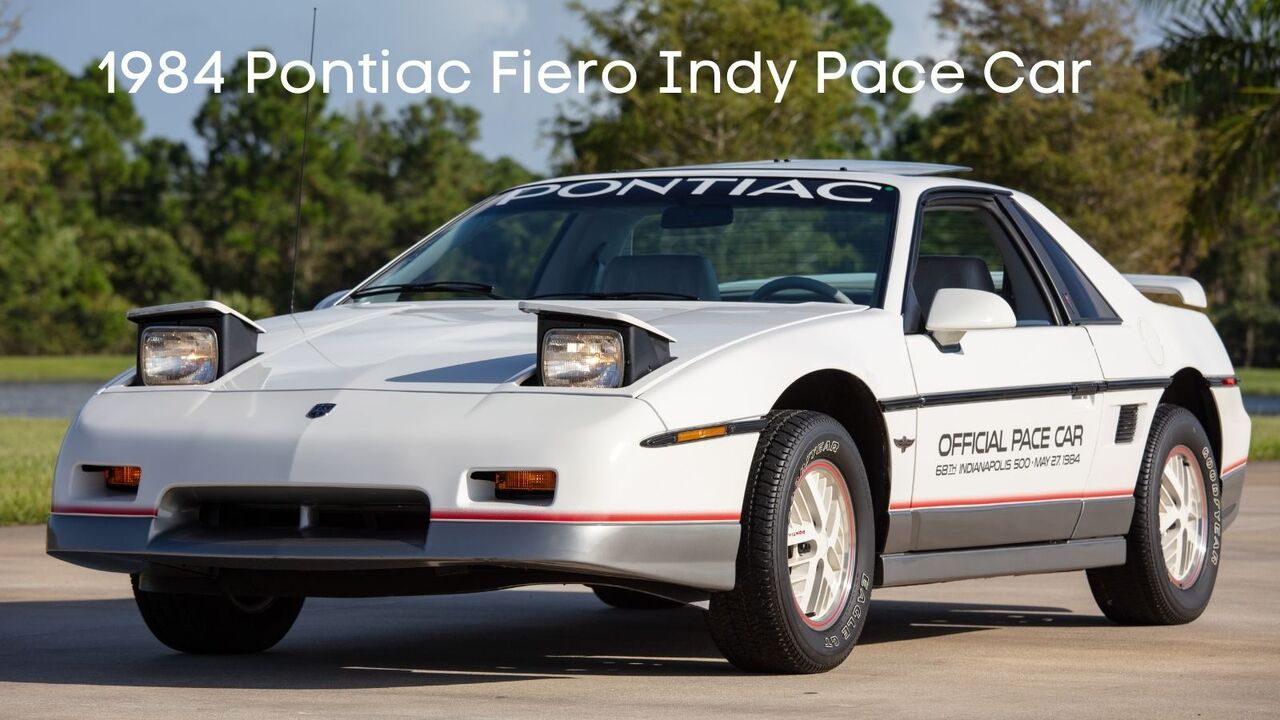 No video to show at this time. Please check back soon!
Video Description
For 1984, the Indianapolis 500 Pace Car was the all-new Pontiac Fiero. Two thousand Indy Fieros were sold, with all of them powered by the 2.5L four-cylinder engine making 92 horsepower. Transmissions available were the three-speed automatic or the four-speed manual that both of our cars have. The Fiero was initially a huge sales success. Over 100,000 were sold in the first year. Upgrades would come during the models five years, including a more powerful V6 engine, a five-speed manual transmission, and a revised suspension. These first-year cars were available in four colors, and all Pace Cars had a White paint and a unique exterior aero treatment that would later be available on the 1985 and later Fiero GT.
While not the fastest car in the collection, it is an important car in the history of the Indianapolis 500 Pace Cars. It was the first four-cylinder car to pace the race in 70 years and was the only mid-engined car to pace the race until the 2020 Corvette that was just announced. For more, check out the video!