2018 Pontiac "Smokey and the Bandit" Trans Am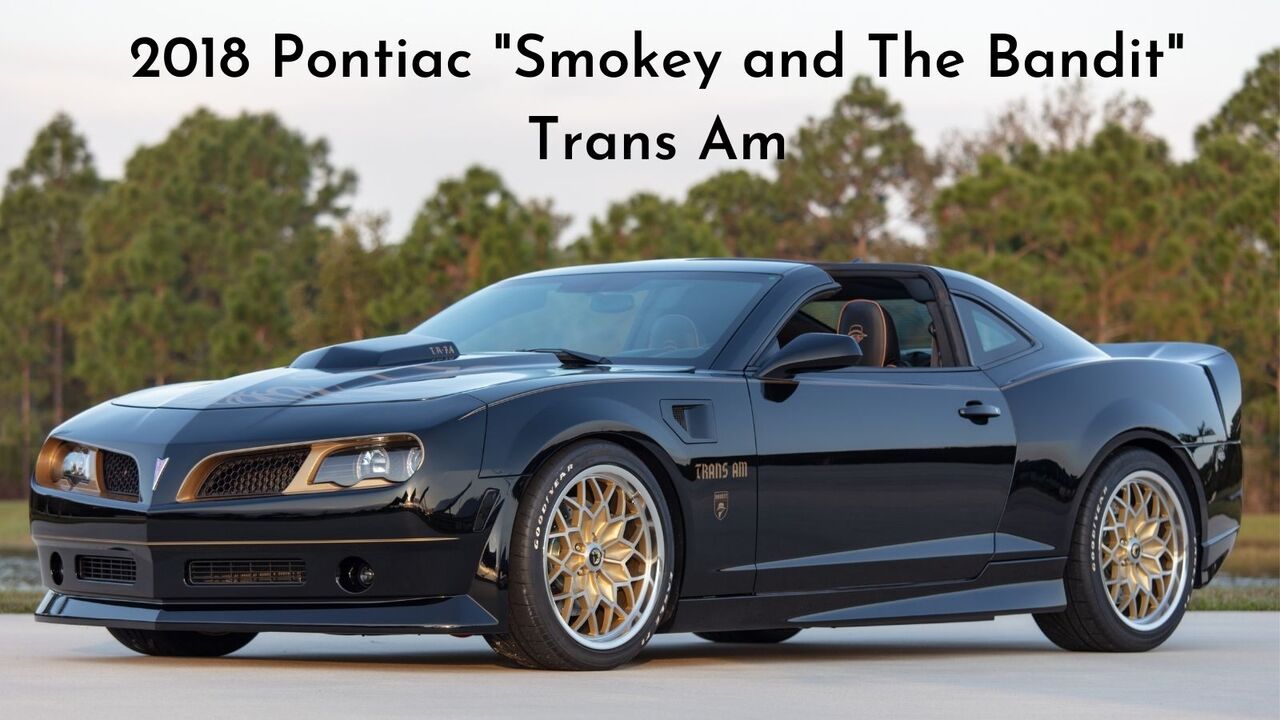 No video to show at this time. Please check back soon!
Video Description
Here we take a look at a modern muscle car with a classic twist. The folks over at Trans Am Worldwide in Tallahassee, Florida have made a new version of the iconic Pontiac Trans Am. Starting with a 2015 Chevrolet Camaro SS, TAW disassembles and adds over 350 custom and hand-built parts made in-house. Each Smokey and the Bandit Edition comes signed by Burt Reynolds, and even has the hat! Our particular car is #57 of 77 built and features a supercharged 7.4L V8 engine making more than 800 horsepower. Check out the video for more about this unique retro-inspired muscle car.