Old and New - 1966 and 2022 Ford GT Alan Mann Editions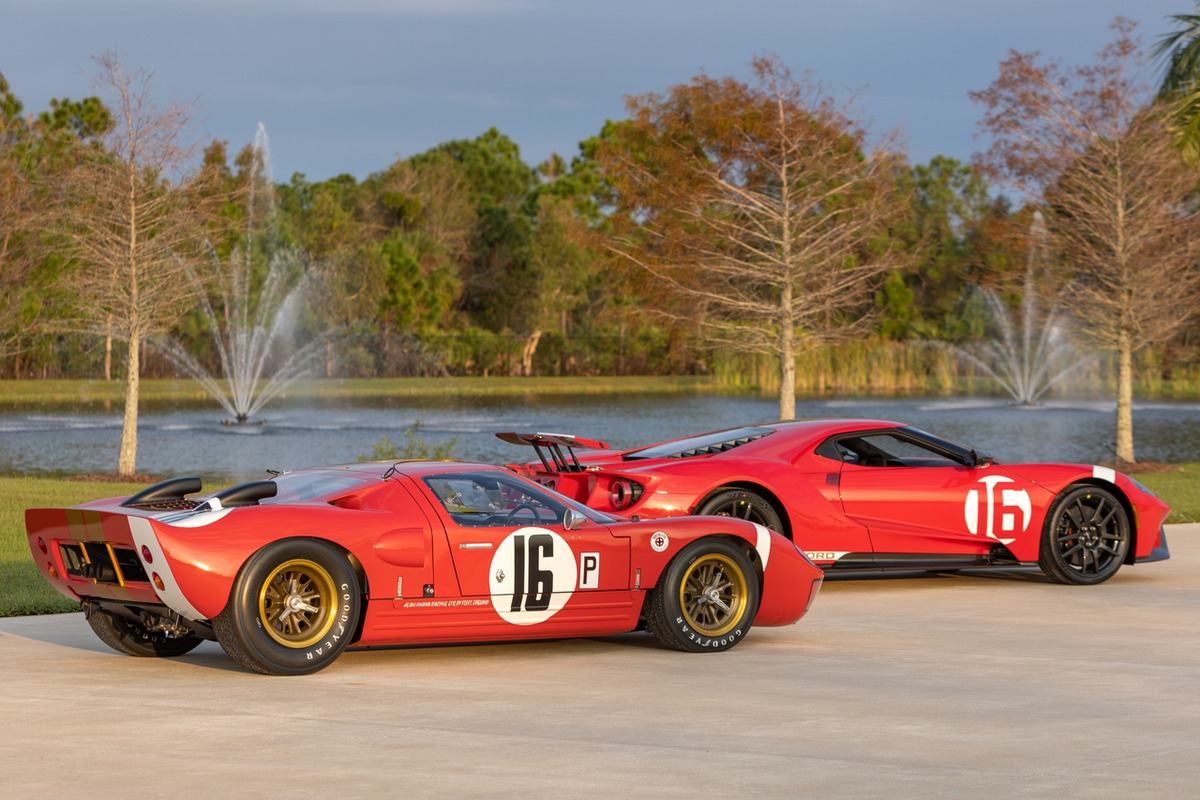 No video to show at this time. Please check back soon!
Video Description
2022 is the last year of production for the Ford GT, which has been in production since 2017. Each year, Ford has selected a landmark car from the model's past for their Heritage Edition. For 2022, Ford paid tribute to the Alan Mann Racing's lightweight 1966 Ford GT experimental race cars. This was announced in February at the Chicago Auto Show, where our Alan Mann Lightweight Prototype was displayed at the Ford booth next to the recently announced final Heritage Edition.
The Museum recently took delivery of the new Heritage Edition, and we are happy to share the side-by-side photos with you here. Wearing the same color and paint scheme as the original, the new example is an excellent modern interpretation of the original car. Complete with white stripes, gold accents, and #16, this makes the twenty-third Ford GT to join the collection. This is one of an unknown amount of Heritage Edition cars, as production is still ongoing, but it should be one of fifty or fewer.
A 660-horsepower twin-turbocharged, 3.5-liter EcoBoost V6 engine powers all 2022 Ford GTs. This is paired with a seven-speed dual-clutch transmission. According to Ford, quarter mile times are in the high ten-second range, and the top speed is 216 miles per hour.
We are happy to have both of these cars in the museum collection. Thanks to Mike Severson, Ford GT Program Manager, for his help with this car. Also, special thanks to Kelly Ford, their owner Tim Kelly, and service manager Paul Cotton for their assistance once again with the purchase.